Ensure that checking in and managing attendees at your event is a fast and effortless process. The intuitive interface allows you to search for attendees in a matter of seconds or you can connect a Bluetooth or USB barcode scanner to scan tickets instead of typing.
You also have the option of automatically checking in attendees to further speed up the process.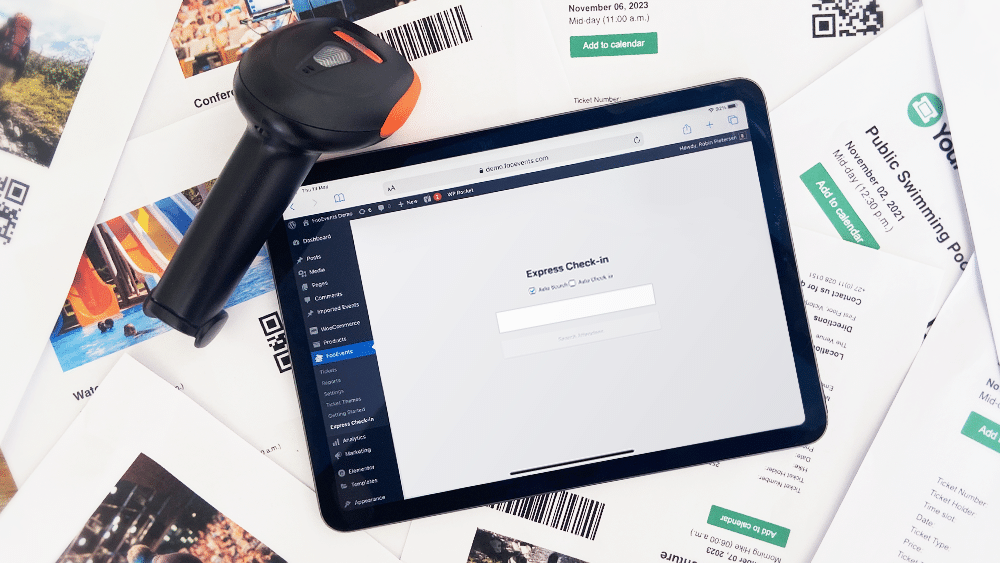 Scan tickets using a Bluetooth or USB scanner and the FooEvents Express Check-ins plugin.
Works on desktop and tablet devices.
FooEvents Express Check-in Free Download
License Overview
FooEvents Express Check-in Free Download Save up to 85% when purchasing this extension as part of the FooEvents Premium Bundle or FooEvents Basic Bundle. You can also purchase the FooEvents Express Check-in extension separately.
Demo :https://www.fooevents.com/fooevents-express-check-in/